Parsippany NJ AC Repair and Installation | Top Cooling Unit Maintenance Service and Replacements
See What Our Customers Have to Say -
1 Review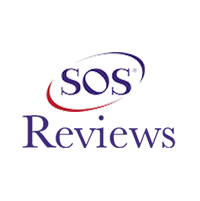 JG -
10/14/2022
Mountain Lakes
Knowledgeable and responsive with HVAC system in older house. Responsive and great with troubleshooting.
As the summer season approaches, ensuring your AC unit is in good working condition is essential. Our company offers repair and installation services to keep your home cool and comfortable all season.
We understand that when mercury rises, you need reliable cooling more than ever. Our skilled technicians are available 24/7 to respond to any service requests you may have.
We know that not everyone has the same schedule, so we work around the clock to protect our customers. Our professionals offer fast service to all our clients. We respect everyone's time by providing efficient and reliable cooling unit maintenance services and replacements.
Our team of technicians is highly trained and experienced in air conditioning repair and installation, so you can be confident that your cooling needs will be met with the most care and precision. Contact our team today for a consultation and schedule a service appointment.
AC Maintenance and Tune-Ups | Keep The Cool Going Strong
Regarding quality work, there's a significant gap between most HVAC companies. Rather than fixing the root of the problem, some contractors will apply the easy fix and walk away. But it's only a matter of weeks before the problem returns, and you're back to square one.
When the weather outside is hot and sticky, your last wish is for your air conditioner to stop working. Not only is it uncomfortable, but it may also be costly to repair. That's why it's crucial to have a reliable professional to call when you need maintenance or tune-ups.
We will clean the coils, check the refrigerant levels, and tighten any loose parts. We will also test the unit to ensure it operates at peak efficiency. If we find any issues with your AC unit, we will provide you with a written estimate for the repairs.
We will never do any work without your approval first. And our prices are always competitive. Don't let the summer heat get the best of you this season. We'll ensure your air conditioner is ready to keep you cool all season long!
We take a different approach to system maintenance and tune-ups here at our company. We don't start any replacement work until we're sure of the problem and that changing the cooling unit is necessary.
This allows us to save our customers time and money by getting the job done right the first time. In addition, our technicians are highly trained and experienced, so you can rest assured that your AC is in good hands.
Don't Lose Your Cool | Call For An Air Conditioner Repair or Install!
When it comes to keeping your home or business cool, there's no need to waste time and research dozens of HVAC companies. We are dedicated to keeping your air conditioner running strong all summer long.
Our certified technicians will come to your home or business and thoroughly inspect your AC unit. Schedule a visit by calling our team today.