HVAC Repair Parsippany NJ | Commercial Refrigeration Pros
See What Our Customers Have to Say -
1 Review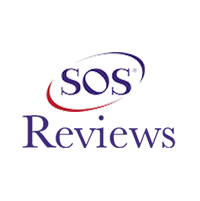 JG -
10/14/2022
Mountain Lakes
Knowledgeable and responsive with HVAC system in older house. Responsive and great with troubleshooting.
Have you ever eaten in a restaurant that felt like an oven? How about working in an office where the heat was on the fritz?
Revenue and productivity suffer when a business's HVAC system isn't working correctly. Partner with us, and we'll take that burden off your shoulders.
Our HVAC technicians know all the ins and outs and upside downs of every make and model on the market. They also know that when there's a problem, you must get your business up and running quickly. They'll work fast and efficiently, so your employees and customers will be comfortable again.
Ice Machine or Walk In Cooler Issues? Call Our Refrigeration Experts
Spoiled food and broken down refrigeration equipment mean money wasted and revenue lost. Plus, unhappy customers when you're forced to close until the problem gets fixed.
We know your commercial refrigeration system is an enormous investment. Why not ensure that it runs as efficiently as possible?
When your system runs at its best, it will pay for itself sooner than an inefficient one. As business owners, we know that saving money is a top priority. When your system is maintained correctly, it will last longer, suffer fewer breakdowns and be much more energy efficient.
It's always better to fix a minor problem before it gets worse than to fix it after it becomes a big problem. We can easily spot these minor issues and repair them during regular maintenance checks. Saving you time and money. We spend all the time needed to inspect your systems properly. We want them to work as hard as you do.
Need Walk-In Cooler or Ice Machine Repairs? Call Today!
We're your team when it comes to your commercial HVAC and refrigeration needs. Our highly trained technicians have expert knowledge and take ongoing training year-round. They're always up to date on the latest technological advances of these systems.
Our company trucks are fully stocked with state-of-the-art equipment to provide you with the most innovative solutions and quick service times.
You also deserve upfront and honest information about the level of repair your system needs. We'll tell you if it's a simple fix or a replacement of all or some of your systems.
We work hard to exceed all our customer's expectations and will do the same for you. We honor all system warranties and always provide quality and dependable service for your commercial HVAC and refrigeration systems.
100% customer satisfaction is our goal, and we will do everything necessary to get you there.
Call us today with questions or to request an estimate for our services.