Furnace Repair Boonton NJ | Top Maintenance Experts
See What Our Customers Have to Say -
1 Review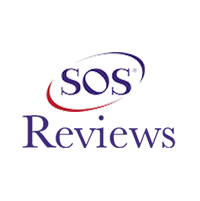 JG -
10/14/2022
Mountain Lakes
Knowledgeable and responsive with HVAC system in older house. Responsive and great with troubleshooting.
At A&H Mechanical, we know that problems with your furnace can be aggravating and expensive. But if something happens, it's best to get it fixed or replaced as soon as possible. You don't want winter to come without a working furnace. We all need to stay warm during the season.
We sell both oil and gas Amana brand furnaces. We can also service and repair any make, model, or year.
These machines are getting much more technologically advanced as time goes on. So you need a team who can stand by your side during every step of the process.
Our world-class technicians are experts in all things furnaces. We keep up with the newest technological advances and train all year long.
You might consider replacing your old, outdated system with a modern one. The modern models can improve heating efficiency to 98.5%, cutting your heating bill by as much as half. The new models cut pollution as well, significantly reducing your carbon footprint.
Whether it be a new installation, replacement, repair, or regular maintenance, we provide an array of services, from tune-ups and preventative care to major repairs. We'll get your system up and running fast.
Heater Installation and Maintenance Services Near You
Installing a new furnace is a considerable investment, and you don't want someone who doesn't understand the specifics of these systems in charge of doing it. You need an experienced technician who knows them inside and out.
These machines can also be a big expense, which is why we offer several different kinds of service agreements, extended warranties on new products, and financing options. We want you to be comfortable in your home or business without breaking the bank every winter.
We are available for emergency service calls 24 hours a day, seven days a week. We'll come to your home or business and evaluate the problem fast. Then we'll give you clear options on what you could do next. Whether it's a simple repair or a replacement of the system, we'll give you an honest answer.
We'll take on any job, no matter the size of the home or the size of your budget. We'll work with you to find the best solution to your problem.
Our technicians are unmatched in quality and knowledge. We consider your heating needs, home's layout, and budget when developing the right solution for your needs.
Need Your Furnace Installed or Fixed? Call Our Nearby Experts!
At A&H, Mechanical will treat you like family and refuse to install anything in your homes that we wouldn't install in ours.
We'll walk you through your repair or installation step by step of whatever system you choose, and we won't stop working until you're completely satisfied.
Visit our testimonials page and see what the Boonton community says about us and our work.
Then give us a call or contact us online today and let us solve your furnace troubles.