Sparta NJ AC Repair and Installation | Top Cooling Unit Maintenance Service and Replacements
See What Our Customers Have to Say -
1 Review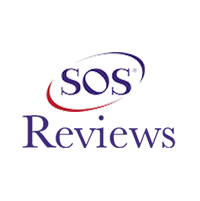 JG -
10/14/2022
Mountain Lakes
Knowledgeable and responsive with HVAC system in older house. Responsive and great with troubleshooting.
As the summer season approaches, ensuring your AC unit is in good working condition is essential. Our company offers repair and installation services to keep your home cool and comfortable all season.
We understand that when mercury rises, you need reliable cooling more than ever. Our skilled technicians are available 24/7 to respond to any service requests you may have.
We know that not everyone has the same schedule, so we work around the clock to protect our customers. Our professionals offer fast service to all our clients. We respect everyone's time by providing efficient and reliable cooling unit maintenance services and replacements.
Our team of technicians is highly trained and experienced in air conditioning repair and installation, so you can be confident that your cooling needs will be met with the most care and precision. Contact our team today for a consultation and schedule a service appointment.
AC Maintenance and Tune-Ups | Keep The Cool Going Strong
All cooling systems need regular maintenance to keep them working at their peak performance.
We've noticed a significant gap in quality between other HVAC companies and us in and around Boonton, NJ.
Many companies will slap a quick fix on a complicated problem and call it done. But they don't fix the root problem and cause more headaches in the future.
We know that it's the underlying cause that needs to be fixed, not just a bandaid on the problem. A&H Mechanical isn't like other HVAC companies.
We're upfront with our knowledge and advice. We work with integrity. And we'll tell you the best solution for your overall problem. Our advice is sound, and we always explain your system's issues in terms you can understand.
We'll always find the root problem and tell you whether it's a simple fix or the need for a new replacement cooling system. Unlike our competitors, that advice will be for the best and most cost-effective solution for the long term.
While other companies try to upsell their products to you, we're honest and upfront about what you'll need. We'll explain all the options we can give you and the transparent pricing for labor and parts or installations.
We want your cooling system up and running as fast as you do.
We offer service agreements, extended product warranties on new products, and financing options. That way, you can be sure to keep your wallet and budget happy while keeping your house nice and cool.
There's no need to look any further than A&H Mechanical for all your cooling needs.
Don't Lose Your Cool | Call For An Air Conditioner Repair or Install!
When it comes to keeping your home or business cool, there's no need to waste time and research dozens of HVAC companies. We are dedicated to keeping your air conditioner running strong all summer long.
Our certified technicians will come to your home or business and thoroughly inspect your AC unit. Schedule a visit by calling our team today.