Ductless Mini Split Installations Parsippany, NJ | Roof Mounted Systems
See What Our Customers Have to Say -
1 Review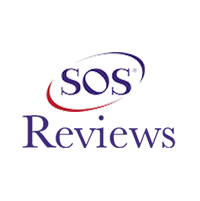 JG -
10/14/2022
Mountain Lakes
Knowledgeable and responsive with HVAC system in older house. Responsive and great with troubleshooting.
Have you ever been in a home where one room was a freezer and another an oven?
Our team at A&H Mechanical sure has, and as Parsippany's premier HVAC experts, we know how to fix that!
One way is to install a ductless mini-split system. We specialize in rooftop installations too.
A ductless mini-split air conditioning system is a three-unit system. The outside unit is called a condenser. The inside unit is the air handler, and the unit that connects the two is called the conduit. It houses the wiring, tubing, and drain.
Ductless Roof-Mounted Mini Split Installers Near You
These small but mighty machines are perfect for both small apartments and large homes. Properly installed units can keep a house as big as 3000 sq ft cool even in the hottest summer months.
There are several benefits to using the mini-split system.
Here are a few:
-don't require ducts to move air through the house
-saving as much as 30% on energy bills
-complete control of the room's temperature
-whisper quiet, unlike other units
-enhances indoor air quality
Now, these systems can be tricky to work on and install. That's why you need a team of technicians who know them like the back of their hands.
Whether you're looking for a repair or installation or want to know more about them, give us a call.
Need To Get Your Roof Mounted Ductless Mini-Split Installed? Call Today!
Our team is full of experienced and highly trained technicians who'll have all the answers you need to get your system installed, and your comfort returned.
These systems require a specific type of know-how to install properly, repair and maintain them. We can do all that and more.
Here are a few things you'll get when you decide to work with us.
-specific knowledge- we install these units on your roof, and they require a specific set of skills that most HVAC technicians don't have
-circulation expertise- these machines blow cool air directly into the room. You need someone who knows everything about air circulation and airflow
-transparent pricing- detailed estimates with clear cost structures to help keep the work budget-friendly and your wallet happy
A&H Mechanical's top goal is to help you reach the perfect home comfort level. We'll listen to all your ideas, concerns, and needs while giving you the best possible service and products. We're not finished until you are completely satisfied. Contact us today!