Heat Pump Repair Denville NJ | Trusted Replacements
See What Our Customers Have to Say -
1 Review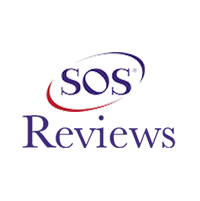 JG -
10/14/2022
Mountain Lakes
Knowledgeable and responsive with HVAC system in older house. Responsive and great with troubleshooting.
As the weather changes and the days get longer or shorter, you may be thinking about ways to improve your home's energy efficiency. One way is to install a heat pump. Heat pumps are an innovative and efficient way to keep your home warm and comfortable through every season.
However, like any other appliance, heat pumps can break down from time to time. When this happens, hiring professional pump repair services is essential. Only trained and experienced technicians have the proper knowledge and skills to repair heat pumps.
Attempting to repair a heat pump on your own could result in further damage to the appliance or even injury. Not to mention, it voids most manufacturers' warranties. So, call our trusted and reputable company if you need pump repair services.
Quick and reliable heat pump repair services are essential to keeping your family comfortable. If your heat pump is not functioning correctly, our team of experts can help. We offer fast and reliable service so you can return to enjoying your home.
Reliable Heat Pump Installation and Maintenance Near You
We've all experienced the ever-changing and unpredictable weather of the past few years. And it doesn't look like it will improve any time soon. We also know that you rely on your heat pump to keep you comfortable all year round.
But just like every other heating or cooling source, they need to be repaired from time to time. That's why you always need a trusted technician on your side.
With our expert inspection and tune-up services, you can be sure that we'll address any minor issues before they become aggravating and expensive big problems.
Need Your Heat Pump Fixed or Installed? Call Our Nearby Experts!
When your heat pump breaks down, it can be a frustrating and costly experience. Luckily, we offer quick and reliable pump repair services so that you and your family can get back to comfort.
Our experienced professionals will troubleshoot the problem and get your heat pump running again. We understand the importance of a functional heat pump, so we will work diligently to get yours up and to work again as soon as possible.
If you need pump repair, our specialists are here to help. With years of experience, we're experts at diagnosing and repairing all types of heat pumps. We'll also work with you to choose the correct replacement system that will suit your needs. Give us a call today to receive our 5-star services.