Heat Pump Repair Monteville NJ | Trusted Replacements
See What Our Customers Have to Say -
1 Review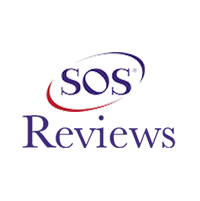 JG -
10/14/2022
Mountain Lakes
Knowledgeable and responsive with HVAC system in older house. Responsive and great with troubleshooting.
Who doesn't want any heat in the winter? Or how about no A/C in the summer?
We know we sure don't!
That's why you need a reliable and safe way to keep your home or business how you like it.
At A&H Mechanical, we think a heat pump might solve your problem.
These powerhouse machines are an efficient and smart way to keep your home comfortable, no matter the season or weather outside.
Heat pumps are highly efficient, saving you hundreds of dollars yearly on your energy bill. And when used with solar panels, that can save you as much as 40% on your overall energy bill.
These advanced heating and cooling machines need regular maintenance and tunes up. Our team of expert and dedicated technicians are just who you need to keep your machine up and running at its peak performance. We deliver quick and reliable services for your heat pumps.
If you ever need to replace your heat pump or are thinking of switching to one, our team is here to help. We can answer any questions you may have. We'll also help you choose the best option for your needs.
As an authorized Amana equipment dealer, we offer many solutions for all your heating and cooling needs.
We know that repairing heating and cooling problems can be expensive. That's why we offer service agreements, extended warranties, and financing. We can work within any budget to get your house to the comfort level you want.
Reliable Heat Pump Installation and Maintenance Near You
As with any mechanical system, heat pumps don't last forever and will eventually need to be replaced. But with proper maintenance and timely repairs, you can extend your heat pump's life and avoid needing replacement. If your system is older than a decade, you may have to replace it.
When your heat pump fails, it's crucial to find a reliable company to repair or replace your system. That's where we come in. Our team of experienced tech guys is dedicated to providing the best pump installation and maintenance services near you.
We'll work quickly and efficiently to restore your system, so you can return to enjoying the comfort of your home.
We only use high-quality parts and materials for all of our repair works, so you can be confident that your heat pump will be repaired properly and last for years. In addition to our pump repair services, we also offer preventative maintenance tune-ups and check-ups.
These services are designed to keep your heat pump working smoothly and efficiently and can help prevent future problems from occurring. If you need pump repair or replacement services, trust the experts at our company.
Need Your Heat Pump Fixed or Installed? Call Our Nearby Experts!
We've been operating in the Boonton community and surrounding towns for years and have a great reputation. Our 5-star reviews say it all. And we will have you as a 5-star customer too.
We offer emergency and priority services. If a breakdown happens, call us anytime, and we'll be there soon. We want you to be as comfortable as possible as quickly as possible.
Complete 100% customer satisfaction is our goal, and we won't stop until we have yours.
Call us today for help with all your heating needs.